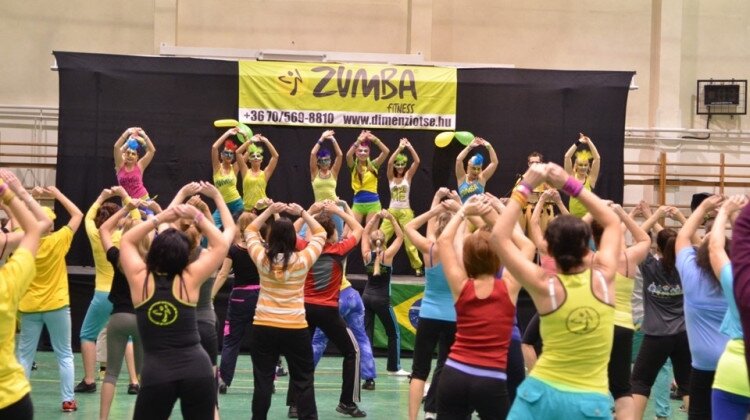 The Dimenzió Dance Sport Association - Zumba
Tags:
Free entrace, Discount
Discount:
25% discount of the adult ticket' price, free admission for children
The Dimenzió Dance Sport Association extended its repertoire by introducing a more modern andsporty line, Zumba fitness in 2010.
These occasions are held in the Kovács Margit Cultural Centre, where you have an opportunity to dance and train at the same time, burn calories, yet not feel the fatigue, all on the rhythms of Salsa, Merengue, Quebradita, Cha cha cha, Bachata, Calypso, Soca Dance, or Reggaeton.
What you need for Zumba is comfortable clothes for sports, a towel and water to drink. The one hour class is enjoyed by both younger and older participants every Wednesday from 6:45 to 7:45 PM and every Friday from 6 to 7 PM.
---
Insured discounts for GyőrCard-holders:
25% of the adult ticket's price
Original price: 1000 Ft
GyőrCard-price: 750 Ft
Ingyenes részvétel a gyermek zumba-fitness foglalkozáson
Original price: 1000 Ft