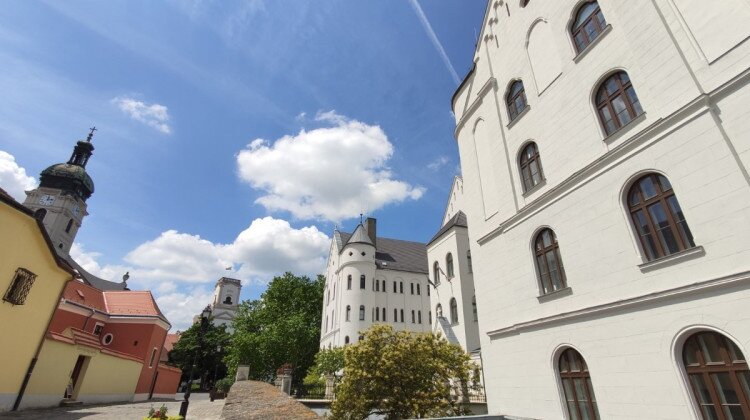 Saint Ladislaus Visitors' Centre
Tags:
Free entrace, Discount
Discount:
Optional free admission / 10% discount of the ticket's price
Hungary's largest religious collection is awaiting visitors in Győr's historic centre, on the Chapter Hill. The buildings and artwork on display form part of the millennial sacral and cultural heritage of the Roman Catholic Diocese of Győr. Győr is the only town in Hungary where all three of our most important sacred relics, the Crown, the Holy Right and the Herm of St. Ladislaus, have been carried around.
The Cathedral, the Bishop's Castle and the canonical houses provide home for the collections and exhibitions in the Chapter Hill.
Visitors can express their reverence to the herm of St Ladislaus, the picture of the Weeping Holy Mary and the tomb of Bishop Vilmos Apor.
---
Insured discounts for GyőrCard holders: Optional free admission / 10% discount on all of the ticket's prices.
Operation hours
Regular
Mon - Sun: 10:00 AM - 6:00 PM
Next days
12/2/23: 10:00 AM - 6:00 PM
12/3/23: 10:00 AM - 6:00 PM
12/4/23: 10:00 AM - 6:00 PM
12/5/23: 10:00 AM - 6:00 PM
12/6/23: 10:00 AM - 6:00 PM
12/7/23: 10:00 AM - 6:00 PM
12/8/23: 10:00 AM - 6:00 PM
12/9/23: 10:00 AM - 6:00 PM
12/10/23: 10:00 AM - 6:00 PM
12/11/23: 10:00 AM - 6:00 PM