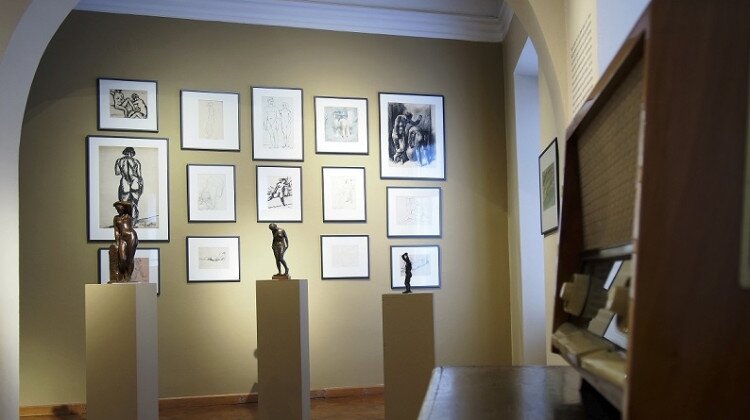 Rómer Flóris Art and Historical Museum - Esterházy-palace, Radnai-collection
Tags:
Free entrace, Discount
Discount:
Optional free admission / 50% discount of the ticket's price
The Rómer Flóris Art and Historic Museum was established in February of 2013 by uniting the Art Museum of Győr and the Xantus János Museum. Besides the permanent exhibitions the museum offers lively temporary exhibitions, guided tours, and colourful workshops for those visitors who are interested in art.
The building block of the Esterházy Palace with an inner courtyard inserted among three streets, reached its current form in the second half of the XVIII. century. Its construction was supervised by Earl Esterházy Gábor. Currently, the palace is the seat of Rómer Flóris Art and Historic Museum, and since 2005 it has been the home of one of the most outstanding Hungarian private art collections.
The main part of the unique collection of Dr. Radnai Béla (1891-1962) - which exceeds one thousand pieces – includes the paintings, sculptures and graphics of the members of the Gresham-circle formed in the 1920s and their supporters in the period between the two world wars; among others you can find art historical rarities.
---
Insured discounts for GyőrCard holders: Optional free admission or 50% discount of the ticket's price
---
To visit any exhibition of the Rómer Museum with GyőrCard, first you have to start the visit in the building of Eszterházy Palace. After scanning your card, you can get your tickets here for the other permanent exhibitions.