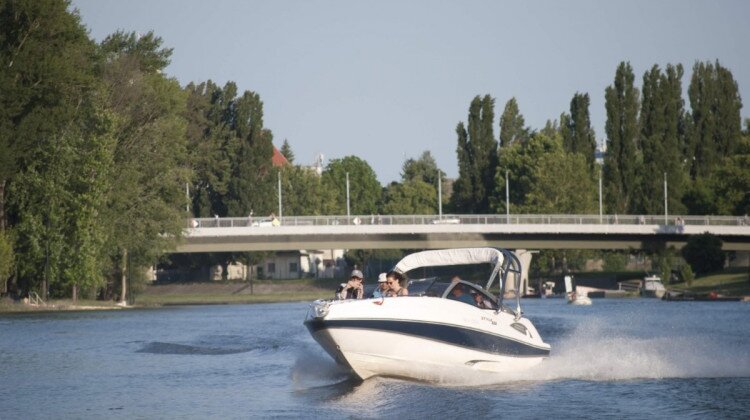 RedWater - motorboat renting
Discount:
20% discount from off the price of the renting or any water activity / additional 15 minutes to each hour of a rental or water activity
We offer extreme water sports and free time activities in Győr on the Mosoni Danube river.
We offer motorboat renting for our guests, even for those who do not have a driver's license for it. You can motorboat on the rivers of Győr and its surrounding area, on the Mosoni Danube and Danube.
If needed, we can teach you how to drive a motorboat. Guests who who enjoy extreme sports can water ski and wakeboard. And the fun begins for kids and adults alike when they get on an inflatable donut or banana behind a cool and fast motorboat!