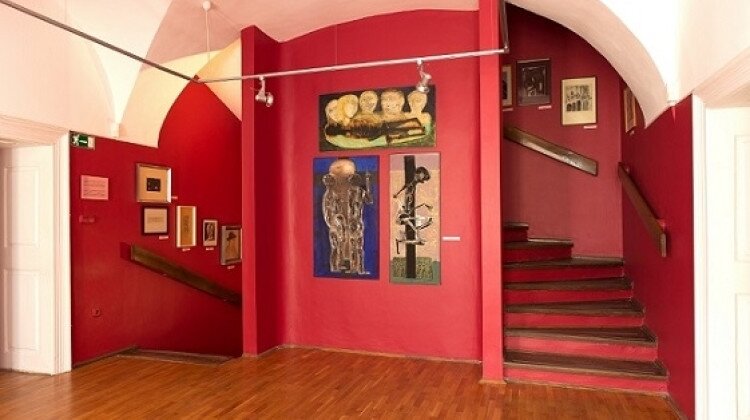 Iron Stump House, Patkó Imre-colllection (Rómer Flóris Art and Historical Museum)
Tags:
Free entrace, Discount
Discount:
Optional free admission / 50% discount of the ticket's price
The Iron Stump House, originating from the XVII. century, was named after the signboard of the tradesman, Zittrisch Mátyás in 1829. The collection of Patkó Imre (1922-1983) can be visited in the building.
Two-third of the collection of the journalist, correspondent and art historian is taken up by artistic pieces and drafted graphics, the most valuable pieces of which are from among the paintings. The smallest part of these works of art provide an insight into the era before the World War II, while the major part of the collection displays broader aspects of Hungarian art of the 1960-1970s.
One third of the collection is taken up by African, Oceanian and East Asian folklore exhibitions, where you can find prayer flags, prayer mills, woodcuts, fetish and fertility statues, masks and musical instruments. The folklore-, ritual- and everyday objects originate from Tibet, Vietnam, China, Persia, India, Burma, West-Sudan, the Atlantic coast of Africa, Ethiopia, Nigeria, Cameroon, Congo and Australia.
---
Insured discounts for GyőrCard holders: Optional free admission or 50% discount of the ticket's price
---
To visit any exhibition of the Rómer Museum with GyőrCard, first you have to start the visit in the building of Eszterházy Palace. After scanning your card, you can get your tickets here for the other permanent exhibitions.