Hungarian Ispita, Váczy Péter-collection (Rómer Flóris Art and Historical Museum)
Tags:
Free entrace, Discount
Discount:
Optional free admission / 50% discount of the ticket's price
The shelter, established by Bishop Széchényi György, was operating in the building of the Hungarian Ispita from 1666 until the World war I. The exhibition from the collection of the art historian dr. Váczy Péter (1904-1994) can be visited here since 1995.
The furniture collection deriving from the XVI-XVIII. centuries is exceptionally rich in types and forms related to Hungarian and Western European trends, including trunks, desks, console tables, sideboards and wardrobes, armchairs with gorgeous upholstery.
The minor part of the collection contains outstanding sculptures, with the masterpieces of French, German and Italian artists.
---
Insured discounts for GyőrCard holders: Optional free admission or 50% discount of the ticket's price
Original price for adults: 2500 Ft
GyőrCard-price: 1250 Ft
Original price for children: 1250 Ft
GyőrCard-price: 625 Ft
---
To visit any exhibition of the Rómer Museum with GyőrCard, first you have to start the visit in the building of Eszterházy Palace. After scanning your card, you can get your tickets here for the other permanent exhibitions.
---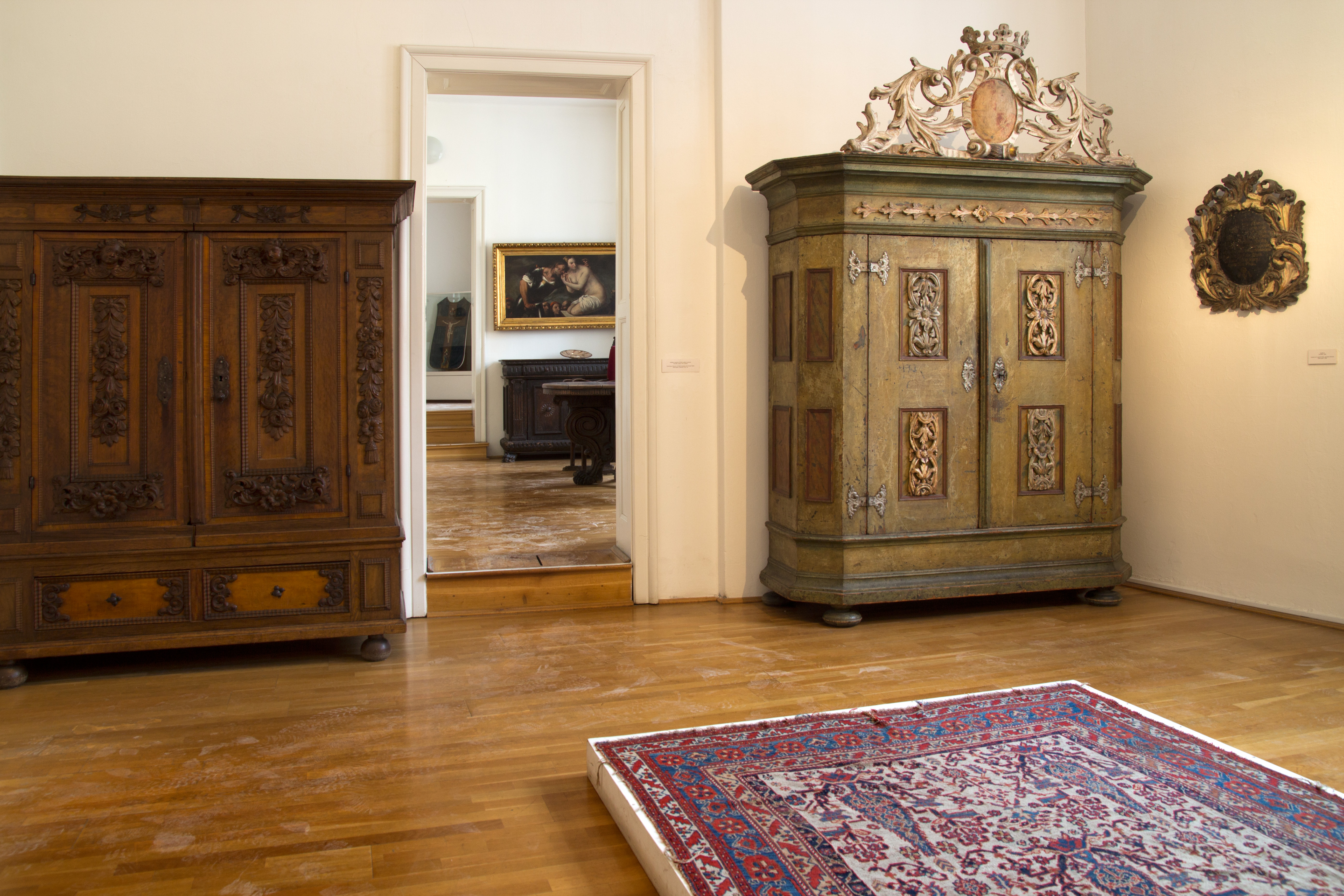 Operation hours
Regular
Mon: Closed
Tue - Sun: 10:00 AM - 6:00 PM
Next days
5/30/23: 10:00 AM - 6:00 PM
5/31/23: 10:00 AM - 6:00 PM
6/1/23: 10:00 AM - 6:00 PM
6/2/23: 10:00 AM - 6:00 PM
6/3/23: 10:00 AM - 6:00 PM
6/4/23: 10:00 AM - 6:00 PM
6/5/23: Closed
6/6/23: 10:00 AM - 6:00 PM
6/7/23: 10:00 AM - 6:00 PM
6/8/23: 10:00 AM - 6:00 PM