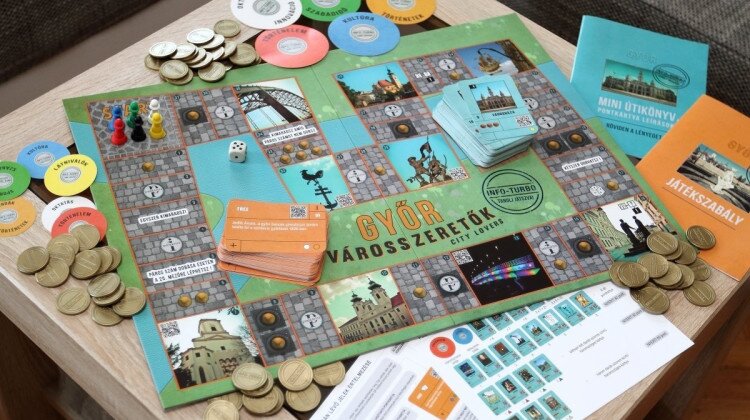 Győr City Lovers Board Game
Discount:
20% of the original price in the shop of the Visitor's Center
We introduce you such a board game which helps you to get to know the sights, the history, the culture and all the values of Győr in an enjoyable way. This game is recommended for anyone who would like to explore this marvellous historic city playfully. The guests and the inhabitants of Győr may discover several new things while they are playing with this game.
It is recommended for family reunions, or for gatherings, when you can get useful information about Győr while you are playing with an exciting board game. A "Small Guide Book" belongs to the game, which provides further information for the sights displayed on the cards of the game, while with the aid of a cell phone or a tablet (by using QR codes) several further photos, and videos are available on the concerning sights.
The game can also be completely enjoyable with or without using smart gadgets.
We wish you a pleasant and useful game as well as a great fun!
---
Insured discount for GyőrCard-holders:
20% discount from the original price in the shop of the Visitor's Center
Original price: 9900 Ft
GyőrCard-price: 7920 Ft