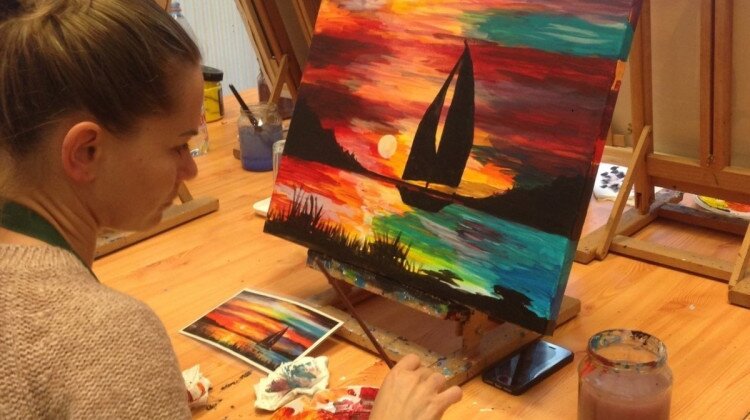 Paint It!
Discount: 30% discount of the partecipation fee
The artist lives in You. Color the world with Alkotásutca (Creation street).
The last time you had a brush in your hands was in primary school? Don't worry, we'll help you have your inner creativity come to the surface with our professional instructors. Finish the paint chosen by you just under 3 hours.
Your art will be an eternal memory that can be a decoration of your home or a special and personal gift to a loved one.
The experience painting is a perfect program if you would like to make your ordinary weekdays a bit more colorful or want to spend your weekend well. The creative recreation and great atmosphere is guaranteed.
The joy of creation brings people together. Come with your family or friends, we make sure that you have a creative and entertaining time.
We provide all necessities for painting, you only need to bring your openness and your creativity.
We can't wait to have you in the heart of Győr, in our Alkotásutca studio, in Saru köz.
---
GyőrCard discount:
30% off of the experience-painting class
Original price: 9900 Ft
GyőrCard-price: 6930 Ft
To use the discount, you have to have a registered GyőrCard at the time of booking. Please give your name and card number in the comment section during booking. The card will be checked at the time of the painting class, so it has to be active on the day of the program itself.
---